Maine Coon Cat Adoption
"Where can I find a Maine Coon cats for sale?"
Are you interested in Maine Coon cat adoption? It's easy to see why, they are amazing family pets! Here, we've compiled all your cat adoption resources to get you started.

If you want to adopt a Maine Coon cat or kitten and you're not sure where to start, read on. There are a few ways to come by a Maine Coon cat of your own.
This section is all about Maine Coon Breeders, Rescue, Maine Coon Clubs, finding Maine Coon Kittens For Sale, and things to think about when adopting a cat or kitten.
Maine Coon Cat Breeders
For those who are ready for a Maine Coon kitten, it may be time to contact a Maine Coon cat breeder. This section is all about what to look for at the cattery. There are lots of Maine Coon breeders out there, and your job is to choose a great one!
What questions should you ask your breeder? What organizations or Maine Coon Clubs should a breeder be a member of? And, what should the Maine Coons at the cattery be like?
When you are ready to find Maine Coon cats for sale near you, it may not be enough to do a search for Maine Coons for sale near me - try visiting our extensive Breeders Directory first.
There are, unfortunately, quite a few Maine Coon kitten scams going around and will probably pop up on a general search.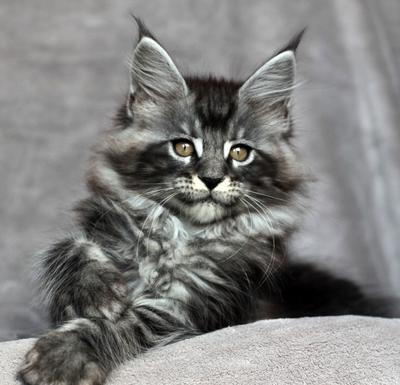 Beautiful Bella from Colossal Cats in Florida
The phrase Maine Coon Cat Adoption can mean different things to different people. To some, it's buying a cat from a breeder. To others, adoption means going the route of rescue through a shelter or rescue organization.
Any method of bringing a new Coonie home can be called adoption! 

Rescuing a Coonie:
Maine Coon Cat adoption & rescue are such great options. There are many cats who have lost their home or family for any number of reasons.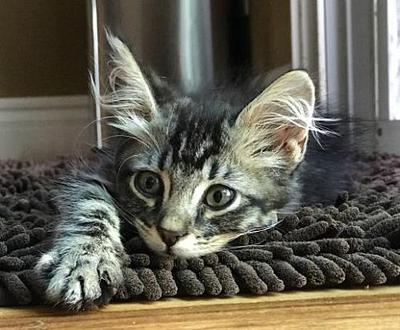 Little Cruz was adopted from a rescue group

Some owners are unable to keep their cat due to moving, aging, or illness. Through no fault of their own, these loving pets are left waiting for a family. Wouldn't it be great if every pet in the world who needed a home could be placed in one?
A shelter or rescue is a good place to find mixed Maine Coon kittens for adoption.
When you visit a shelter or rescue group, you'll meet people devoted to Maine Coon cat adoption, who sacrifice their time and so much more. And, you might just meet an awesome cat who will steal your heart!
Ready For Maine Coon Cat Adoption?
This section dives a little deeper into what it's like to have a Maine Coon. Are you wondering if a Maine Coon kitten will fit in with your family or lifestyle? Then you should read on to see if you should adopt a Maine Coon.
Every cat breed has it's own "ways" and Maine Coons are no exception. Although they are very adaptable, it's always good to make sure you're ready for Maine Coon cat adoption.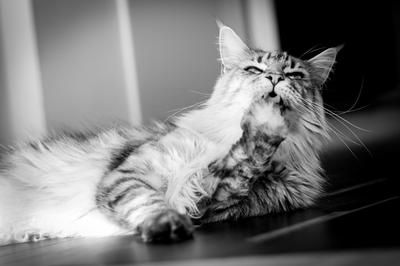 5 year old Cypress Hill from Poland

Finding Low Cost or Free Maine Coon Kittens:
The price to purchase a new kitten can be high. Maine Coon cat adoption is a great choice!
For those who are willing to be patient and creative, there are ways to find low cost or free Maine Coon kittens for adoption.
Top of Maine Coon Cat Adoption
Let's Connect!
Subscribe in a reader - Be notified of new posts!




Or, get The Daily Digest in your inbox:





Join our newsletter group by filling out the form to the right. From time to time I'll send out special tips, articles, news, deals and other free goodies!