Welcome To The Cat Store!
Everything You Need For a Happy, Healthy Cat
Welcome to The Cat Store! Have you ever gone shopping only to get lost in the sea of cat products? It is our task at The Cat Store to narrow down the choices, so you can easily find the best.
This is a one stop destination for everything cat-related. We are carefully and thoughtfully reviewing many cat care and cat related products every day.
We are proud to present these pages of our Top Picks for big cats! These products have been carefully selected for their superior quality, durability, and popularity.
---
Holiday Headquarters:
---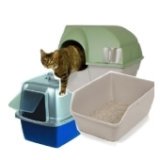 Cat Litter Boxes
These are our Top Picks for cat litter boxes at The Cat Store. There are large and jumbo sizes, as well as deep and high-sides litter trays.
We are pleased to offer this excellent selection. These "specialty" cat litter boxes tend to be hard to find locally.
---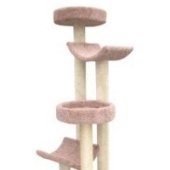 Cat Furniture Trees
Every cat loves a cat furniture tree. They are the cats meow for climbing, exploring, and just getting exercise. You'll be wanting a sturdy cat tree that won't tip over with your cats weight, and one that is well made and durable. These selections fit the bill.

---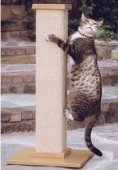 Cat Scratching Posts
Every cat must have a good cat scratching post, especially an indoor cat!
Let's face it: cats scratch. It is in their nature, and it's even good for them. Scratching and hooking their claws, getting a good stretch, that's what it's all about! So visit this page to see quality cat posts that can hold up to a big Maine Coon Cat.
---
Cat Care Products
You'll find anything and everything in this department. This section represents Amazon.com's complete selection of pet products. This is the only store section that we have not narrowed down to the Top Picks.
If you want to see all the cat care products available from Amazon.com, this is the place to do it.
---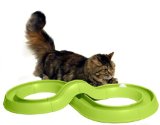 Big Cat Toys
Here is our popular page all about Big Cat Toys! What are big cat toys? Well, the toys might not be big, but they are high quality and durable so they can stand up to some rough play, big cat style.
Come on in to see the best laser, mice, and other toys for big paws.
---
Catnip
Are you wondering "What is catnip?" This fun page shares a bit about this herb, as well as sharing some great choices for catnip to buy.
Every cat loves a little nip from time to time!
---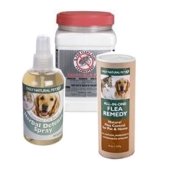 Natural Flea Killer
If you are concerned about giving your cat a spot-on, or topical flea treatment, you are probably looking aroung for effective and natural flea killers.
This article contains lots of informtion as well as links to some great products available from The Only Natural Pet Store.
---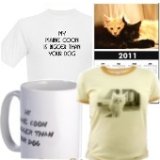 Cat Lover Gifts
Introducing our brand-new CafePress shop! It's chalk full of quality cat lover gifts, all with the spotlight on the big Maine Coon Cat! There are posters, prints, mugs, T-Shirts, tank tops and more! All created for the Maine Coon Cat lover, of course!
This page on our site shows a small sampling of the selections. Or, you can go directly to Maine Coon Cat Nation's CafePress Store to see all the goodies!
---
Outdoor Cat Enclosures
Those of us with escape artists, oops- I mean indoor cats, are familiar with the constant dash for any open door or window. They make it clear that they want to go out, but we just want them safe, right?
These outdoor cat enclosures really provide a safe and convenient solution. This page is in article form, with our top picks for outdoor cat enclosures from Amazon.com.
We hope you've enjoyed your visit to The Cat Store! Exploring and finding the best cat products on the market is an ongoing project for us. So, this section will be ever-growing.
Your big Maine Coon Cat may need a big litter box, a sturdy cat tree, or a nice roomy cat bed. And if you have a Maine Coon mix, or just a big cat, all the cat supplies found here at The Cat Store are Top Picks for you, too!
Do you have a cat care question? Feel free to contact us any time! We have a question form on our Cat Questions page. It's a great place to ask anything that's on your mind.
Return to Maine Coon Cat Nation Home from The Cat Store
Thanks for visiting The Cat Store!