Maine Coon Cat Lover Gifts

Tons of Clever and Unique Maine Coon Designs!
Looking for Maine Coon Cat lover gifts? Whether it's for yourself, or the cat lover in your life, we are so excited to offer these exclusive designs!
Here is just one sample from each section of our CafePress.com Store with our photographs and unique designs on them.

Clicking on one of these items will open a new window to its own page at our CafePress store. Or, you can see all the cat lover gifts available by clicking here:


Big Maine Coon Cat Tee For Men

The Maine Coon is a man's cat if there ever was one! Tell everyone that your big Maine Coon is the opposite of the micro-dog! Sizes available are: S, M, L, XL and XXL. Colors include black/white, red/white, and navy/white.

---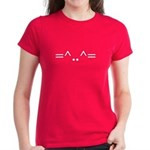 Classy Cat Lover's Tee

Stylish and clever! Show everyone that you are a cat lady and proud of it! Make a statement without saying a word. Sizes available are: S, M, L, XL and XXL. Colors include black, red, Caribbean blue and violet.

---
Sassy Big Maine Coon Mug

Yes, bigger is better! Put a smile on someones face when you serve them their coffee or tea in one of these Maine Coon mugs! Clever and sassy, just like your Coon! It's sure to put a smile on anyone's face!
---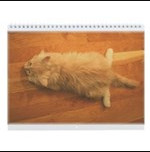 Maine Coon Kittens Wall Calendar

These Maine Coon Kittens will brighten your day all year long! Cute and funny, these two kittens are always up to something!

Product Info: Keeping track of important dates on your calendar is easy when you can view 12 months of inspiring images that reflect your personal interests. Our calendar is printed on thick high-quality paper and adds impact to any room.
---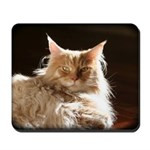 Maine Coon Cat Mousepad

Wow! What a pose, and what a cat! He glows in the sunlight, and his ear tufts stand right out. Perfect mousepad with it's black background!

---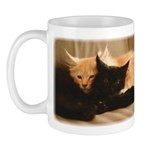 Maine Coon Kittens Mug

These two sleepy Maine Coon kittens are brother and sister, as close as can be. When they wake up, it's on! You can wake up to your favorite cup of java with these adorable kittens! A perfect cat lover gift.

---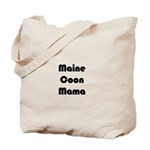 Maine Coon Mama Tote Bag

Who's your Mama? You are a Maine Coon Mama through and through!
Product Info: 100% cotton canvas tote bags have plenty of room to carry everything you need when you are on the go. They include a bottom gusset and extra long handles for easy carrying. Features include: 10 oz heavyweight canvas, 22" reinforced self-fabric handles, Machine washable, Measures 15" x 18" x 6"
---

Don't forget, you can see lots more Maine Coon Cat lover gifts at CafePress! Check out our complete selection of exclusive photos and designs! Continue browsing Maine Coon cat gifts now!