Welcome To The Photo Albums!
Welcome to the gallery of Maine Coon cat pictures!
Check out all the cats here, and click on a photo to read more about them. What does your Coon look like? We'd love to feature your Maine Coon. Send them in!
There are so many Maine Coon colors; Tabbies, Torties, Torbies, Calicos, solids and smokes!
Every month, we launch a new gallery of Maine Coon pictures. New beauties are added regularly!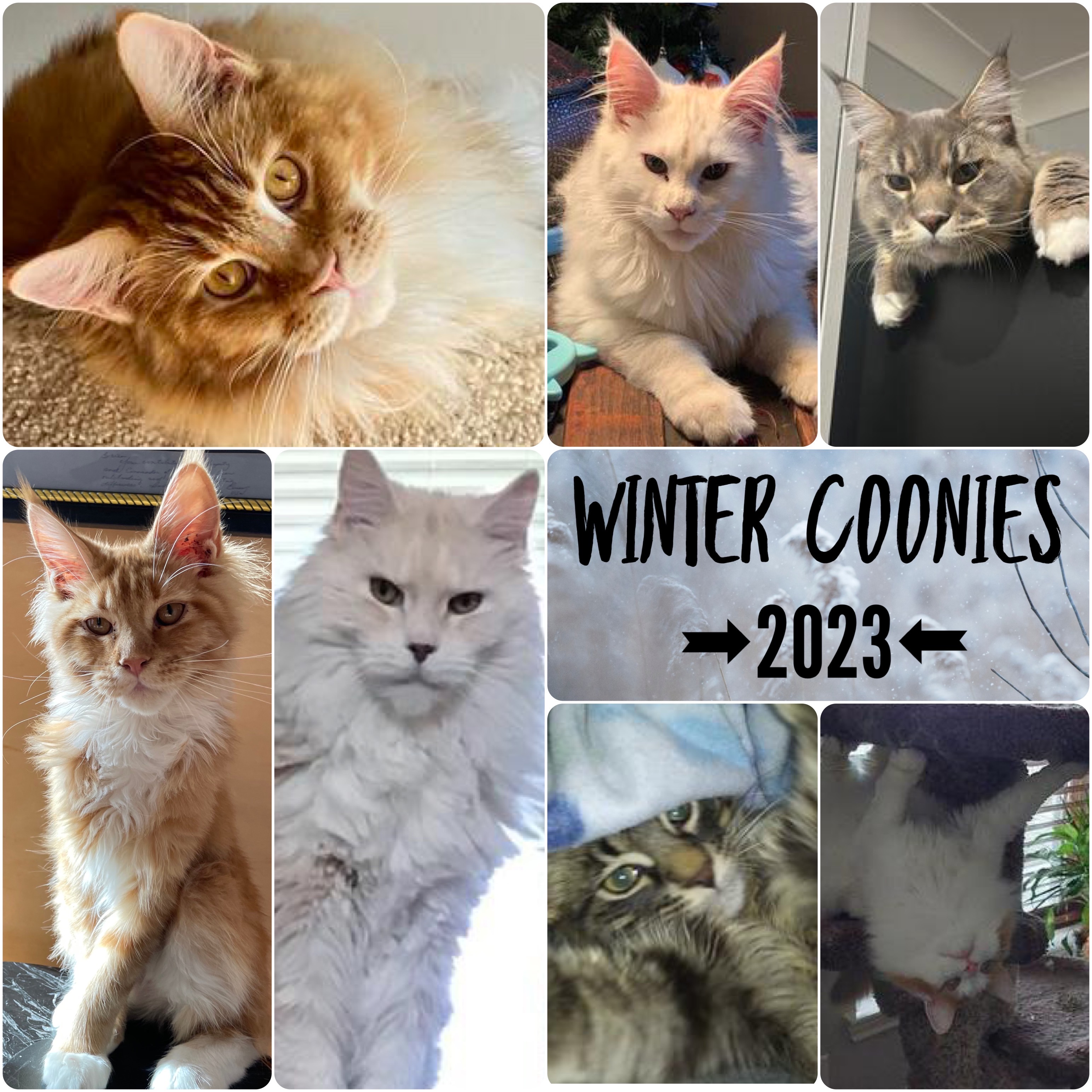 Our Latest Album:
Winter Coonies '23

Welcome to our first 2023 Album of Featured Coonies! Come meet cover kitties Percy, Jojo, Pharaoh, Ryker, Rambo, Willow and Deke in this winter's album. You can leave a comment, too!