Halloween Costumes for Cats -
Fun For The Whole Family!
"Tips for getting cats dressed up for Halloween..."
Looking for Halloween costumes
for cats? The leaves are falling, the kids are excited, so why leave out the pets? Pet cat costumes are a fun way to get into the spirit!
Halloween and cats can go hand in hand! Here are a few things to remember if you are getting your cats dressed up for Halloween.
At Halloween, Black Cats Rule!
Black cats are the quintessential cat of Halloween, the classic witches cat. If you have a black cat, like I do, you can't help but feel it's his or her holiday! The Halloween black cat is special. Here are some ideas:
Take a picture of your black cat in an interesting spooky scene. Get creative! Maybe it would even make a great greeting card! There are lots of ways you can decorate with pictures.
Put your black cat in costume! Maybe he'd make a great vampire, wizard, or something else dark. Halloween costumes for cats come in lots of variety nowadays. Or just a simple orange ribbon tied around his neck for a cute photo. (Under supervision, of course.)
Keep your Halloween black cats indoors, especially on this night of nights. Why? Folks are out and about, and a dark cat is more likely to be hit by a car or worse. This is a time of superstitions, and she'll be subject to unwanted attention.
What if she crosses someone's path? Also, serious troublemakers could use this night as an excuse for a number of things when it comes to Halloween black cats. Best to get her in before dusk.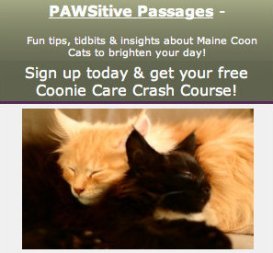 Which Pet Cat Costumes To Pick?
There are lots of cute Halloween costumes for cats on the market. Here are a few that we think are adorable:
Tips For Getting Cats Dressed Up For Halloween
Turns out, cats don't love wearing pet cat costumes. Go figure! So it's best to keep it short, take a picture or two, then let her out of her cat costume. You cat always try it on again later.
Also, take note of the Halloween costume's material and general construction. Depending on the costume style, it could have things to beware of:
Strings and ties, though good for chasing, pose a choking hazard
Velcro can attach to fur, causing panic
Small pieces and crinkly plastic may get chewed on
So, it's best to provide supervision when cats are dresses up for Halloween.
If your cat is not patent with costumes, consider just a themed ribbon or a cute hat. Then you can quickly take it off after your photo shoot.
Getting cats dressed up for Halloween is cute and fun! I hope you've enjoyed our page of tips and Halloween costumes
for cats. Trick or Treat!
Related:
Back to The Cat Store From Halloween Costumes For Cats
Return to Maine Coon Cat Nation Home From Halloween Costumes For Cats