Rockie And Bella
by Katie
(Jacksonville, FL, U.S.)
The first day I brought him home, 06.03.11
Hi again! After having Bella for a couple months, I wanted to get another cat.

Since I had been researching the breed and knew what to look for, I decided to try and find one. I went to our county shelter and found Rockie.

I knew the odds of finding a pure bred were 0%, so I opted to look for some of the features. He had the ear tips, some of the fur inside the ear, the "M" on his head, much like my other cat Bella. He has the tufts between his feet, the long tail and when I saw him I knew my search was over!

They said he was about 2 months and weighed 2 lbs. I got him in the beginning of June, by the time I took him to the vet in late July, he was 5 lbs and the vet said she thought he was 4 months old.

He has grown into such a handsome boy and I could not be happier to have my little Maine Coon mixes!


Comments For Rockie:
Two good choices
by: Helen
Your Rockie sure changed from the scared kitten in the carrier to a self-confident beautiful cat. He is marked like my first MCC.
Forehead M
by: Dexter
I read that the M is the mark of Mohamed. When he blessed the cats he put his hand on their head, and his first 3 fingers made the M.
the "M"
by: Katie
Well after I posted this I read through some other comments on pictures. I now know the "M" is not indicative of a Maine Coon...What's funny is on cats 101 (animal planet) they said it was...guess they fooled me! =) But I'm still so pleased with my little handsome boy!!
Bella

Lounging on the couch - she loves to lay like this!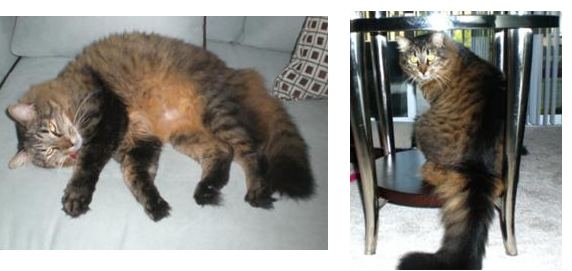 favorite spot
I found Bella at a rescue in Petsmart back in April of this year, they found her wandering the streets.
I was not looking for a cat, especially a long hair cat, but something about her drew me in. I actually left the store and went back a few hours later because I could not stop thinking about her, luckily she was still there!!
The lady told me they thought she was a Maine Coon mix, I knew nothing of them, never even heard of a Maine Coon, but I knew I loved this cat!
She was BEAUTIFUL, unlike any cat I had seen before and had the best personality. Only after getting home did I start to research Maine Coon's and realize Bella did have a ton of the characteristics.
The "chirp", the ear tufts, long fluffy tail, size (she weighs 11.5 lbs and she's about 2-3 yrs old), personality, giant feet w/ fur tufts, the only thing she is missing are the ear tips.
These pics were all taken very recently, as I've only had her for a couple months.
Comments For Bella:
Dark tabby
by: Helen
I can see why you couldn't pass Bella up. She is wonderfully marked and looks so sweet.
Rockie Update: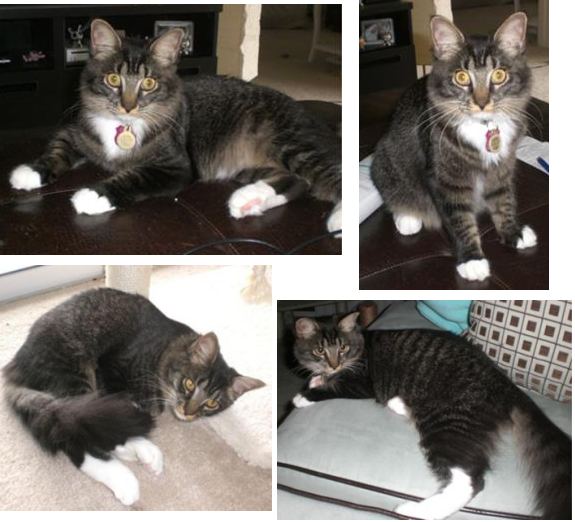 I took some more pics of Rockie and wanted to send them in. He is getting so big! He is about 5 1/2 months and weighs 7 lbs. Per his earlier submission I got him from the city pound back in June and he only weighed 2 lbs haha.
Comments For Rockie Update:
Good looking boy
I had a Birman with those 4 white paws. Wonderful cat, smart loyal and full of fun.
January 2012:
Update on Rockie!! 9 months old now =)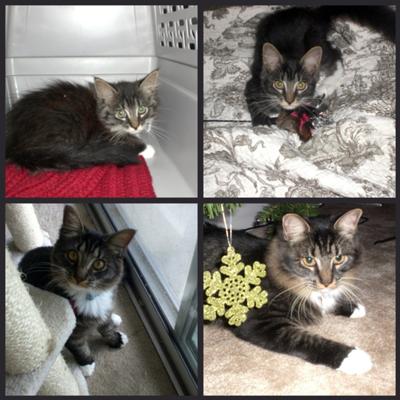 Collage from 2 months to 7 months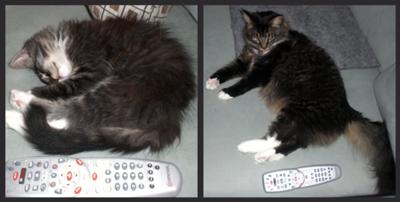 2 months old vs 9 months old
I rescued him from our city pound back in June, he was 2 months old and weighed 2 lbs. He is now 9 months old and weighs 13 lbs! He is my little prince and he is spoiled rotten!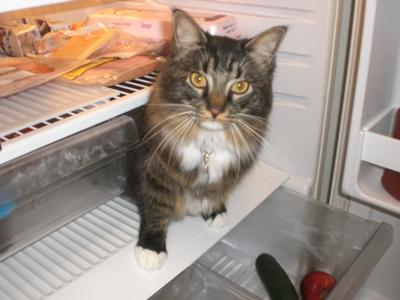 I took this one this morning (01.26.12) while I was trying to get my lunch ready!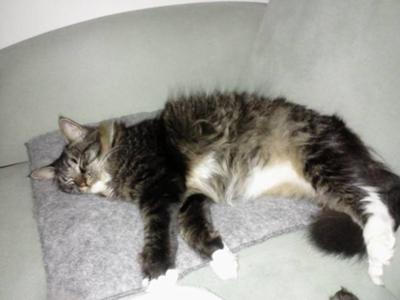 loungin' around
Update- Rockie celebrated his 1st birthday!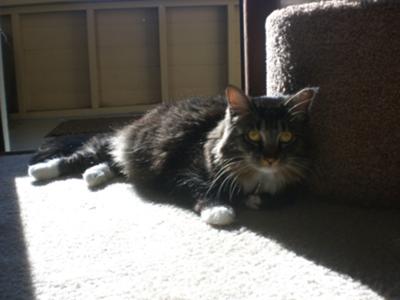 that is fur, not his belly haha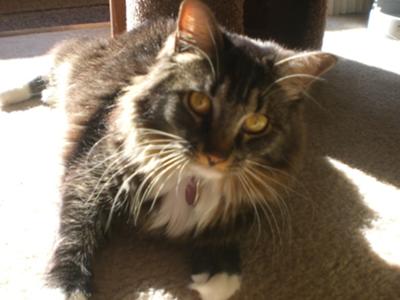 he's a big boy now!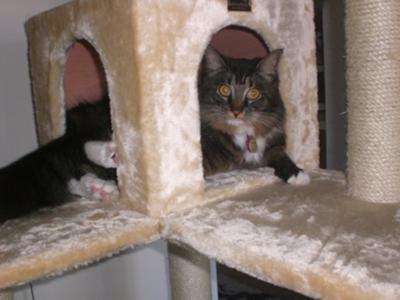 lounging in the cat tree
Rockie is now 17 lbs and when he is fully stretched out take up the majority of my queen size bed lol.
He is so playful and sweet and he wakes me up at 6:30am every single morning. If I choose to ignore him he will tap me with his paw to make sure I am up lol.
Comments for Rockie And Bella
Rockie & Bella
by: Vikki
Beautiful babies!!My Bella turned out to be Baby Boy Baku. I need to post pictures of him. Enjoy your babies!!
Return to Archived Pictures 2010-20.
Let's Connect!
Subscribe in a reader - Be notified of new posts!




Or, get The Daily Digest in your inbox:





Join our newsletter group by filling out the form to the right. From time to time I'll send out special tips, articles, news, deals and other free goodies!