Maine Coon Cat Pictures and Videos
Welcome to this page of cat pictures! Enjoy meeting these Maine Coons, Mixes, and look-alikes, and then send in your cat pictures!
Once you've seen all the beautiful cats on this page, head over to our other albums of Maine Coon Cat Pictures:
Page #1: Maine Coon Cat Pictures
Page #2: Maine Coon Pictures
Page #3: Maybe Maine Coon Cat Photos
Glory Bea McKnight, a dazzling girl!

Diva Deluxe McKnight, a Diva in her own right!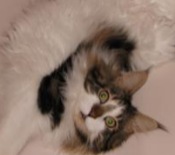 Chester, such a sweet fun-loving boy!

ColdstreamLK Whisky, aka Whisky the Troublemaker!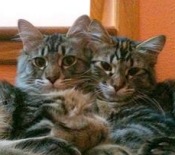 Dewey and Vanessa, double trouble!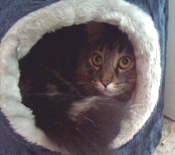 Dewey!

Boone & Calli, good looks run in the family!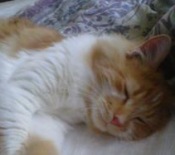 Notorious Biggy Smalls

Emma Jean, with stunning amber eyes!

Sweet Audrey, a lovely calico Maine Coon mix.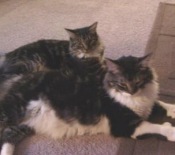 Hemi and Paisley brother and sister Maine Coon mixes!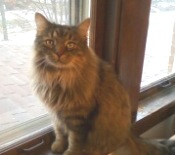 Dexter, posing for his picture.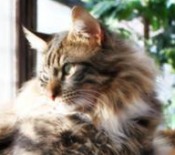 Harley, aka "Cuddle-Butt"

Maurice and Dusty!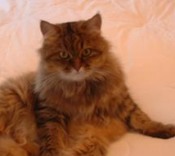 Penny, a Maybe-Maine Coon

Maxwell Fluffypants, with a great rescue story!

Tilly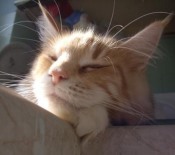 Mariella
Crystal and Honey Bear!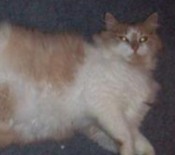 Creme, in his best position
Flame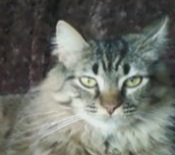 Echo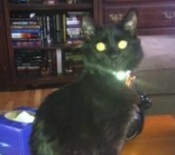 Holly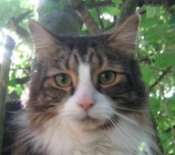 Thomas, a handsome Maine Coon mix!

Winking Nicky!
Jace!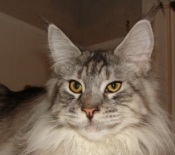 Logan Xavier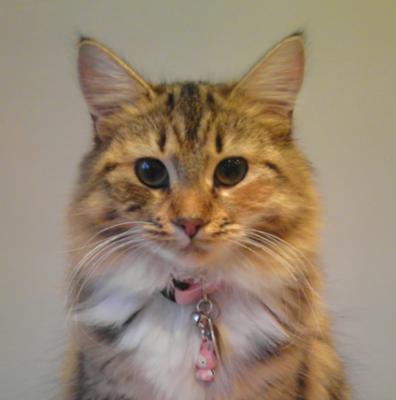 Lily!
Nubble, named after the lighthouse

Kiki, who's mane seems to be shedding

Bonnie, so funny!

Ramsay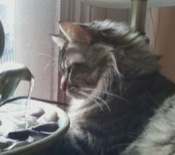 Echo,
the sweetest kitten.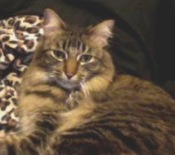 Roman,a great companion.

Big Loius, a gentle boy
who misses his brother.

Maui, the Maine Coon miracle

Brody needs a playmate...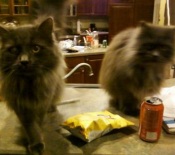 KC & Frapple, mother & son

Buster, who's battling a mouth ulcer

Mojo
Merlin sunbathing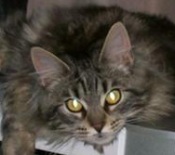 Marmite, big sister to-be

Oliver, sitting pretty
Parker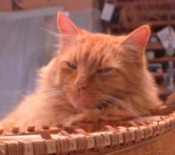 The real Boss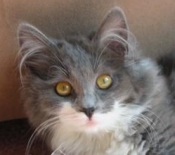 Tootsie, a polydactyl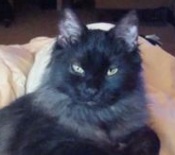 Mishkita Mash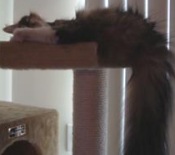 Frank
Molly
Dolly, a future queen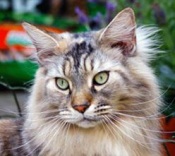 Jasper!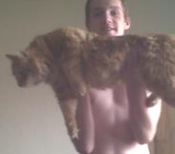 George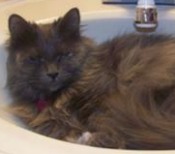 Akourah

Bonnie!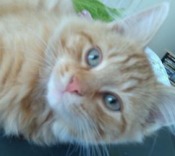 Binxy The Wonder Cat

George Silverstreak
Un-named kitten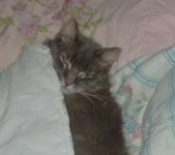 Shadow, warming up

Callie as a young'un

Tabitha, who answers to Tabby!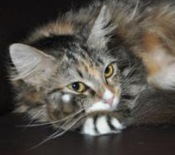 Lili, a Maine Coon mix?

Sookie, does he look like a Maine Coon?

Baxter, getting some sun.

A newly adopted boy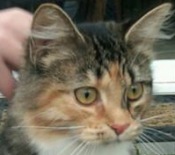 A New Girl who just showed up!

Casey, a Maine Coon mix?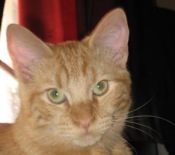 Sonny,
Maine Coon Mix or DSH?

Is Reggie a mix?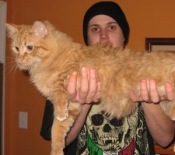 Charlie, could he have some Maine Coon in him?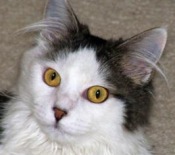 Courtney Lynn, newly
rescued and so pretty!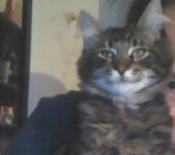 Dio, is he a Maine Coon mix?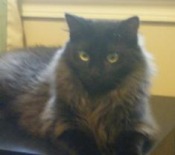 A mystery boy!
---
---
Maine Coon Cat Nation's Photo Album
Do you have a Maine Coon cat? We'd love to add your cat to our photo album. Take a moment to send us your picture! Who knows, it may even become featured on the home page!