Cute Fuzzy Kittens Galore: Photo Album

Cute Fuzzy Kittens Galore: Photo Album

Welcome to the cutest photo gallery ever! These cute fuzzy kittens will melt absolutely any heart! The cuteness is almost too much to bear!
Do you have a cute kitten who belongs here? Send in a picture and we'll add it. It's so easy!
Meet BoB!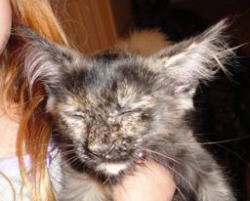 A Newly Rescued Kitten!
Meet Merce!
J. Paul Kitty becomes Mr. Buster!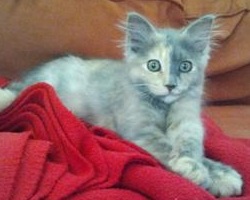 Sweet Nala, a barn kitty no more!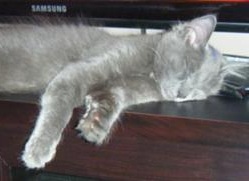 Is this little guy a Maine Coon mix?
Faith, rescued from a busy road
How much to feed Olliver?
Oki, a mix?
Kona & Oscar
Here is Glory Bea McKnight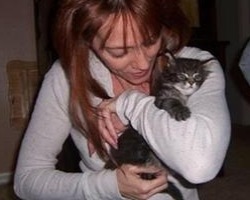 This is Diva Deluxe McKnight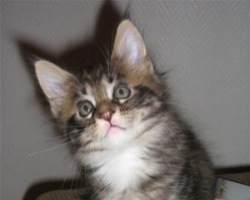 Tyson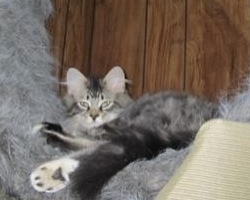 Ivan
Little Leo
Tessie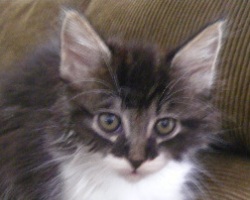 Hemi
Paisley, Hemi's sister!
Jax
Cesar
Here is Marley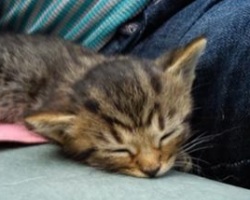 This is Tigger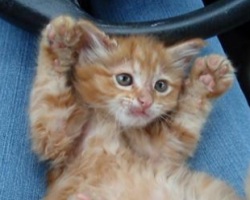 Cute Fuzzy Oren
Little Desmond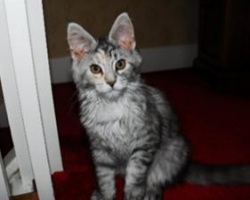 Misty, who has a new home with her brother, Chewie. She is going to be s stunning lady when she grows up. Here is her page: Misty, Maine Coon Baby.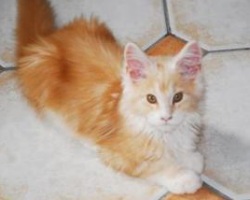 This is Chewie, Msity's adorable brother. Can you see the family resemblance?
Here is Kayden, he is living the good life with his new family.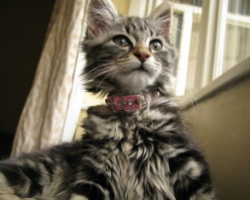 This is Mittens, she was rescued as a kitten, and looks to be a Maine Coon. What do you think?
Meet Dinah! This tiny kitten was rescued from a very busy intersection! Isn't she adorable?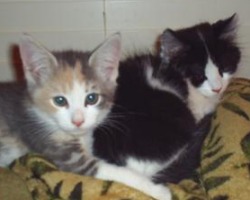 Here are the twins, Luke and Leia. What cute fuzzy kittens, just as bonded as a brother and sister can be!
This playful little guy is named Trogdor. What is it about cute kittens in boxes? It always brings a smile! Adorable.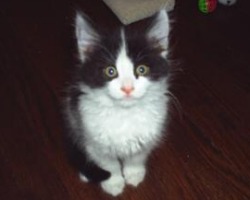 Here's another shot of Luke, this time without his sister Leia.
Introducing Johnny Cash. As you can see, he's had a hard day! His owner tells all about her love for Johnny on his page, Tabbies: A Pleasant Surprise.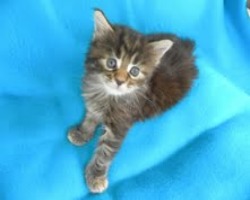 Isn't she a beauty? This little Brown Tabby Maine Coon kitten sure is photogenic! Her owners would like to give her a name that starts with "M", for the M on her pretty little forehead.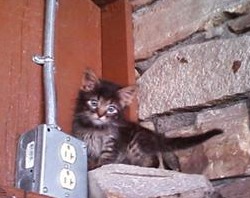 Talk about cute kittens! Isn't he tiny? My goodness, how did he get up there? Kittens are so mischievous! This is Kush, and his owner was wondering if he might have some Coon in him. It inspired our whole Coon Traits section where many folks wonder the same thing. Go Kush!
Meet Muffins, another Maybe-Maine-Coon. Check out those big ears, and striking silver markings. These fuzzy, cute kittens are oh-so-adorable!
The cute kittens keep coming. This darling little girl is only nine weeks old. Her owner wonders if she might be a Coon-mix. Look at those big ears! She looks like she is formulating a plan...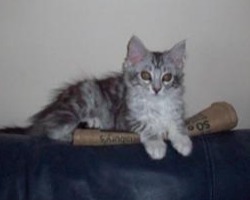 Here is the beautiful Sasha, a stunning Silver Tabby Maine Coon kitten at four months old. Visit her page to see what a gorgeous lady she turned out to be. Look at those eyes!
Introducing Miss Leia! She's a cute fuzzy kitten if I've ever seen one. What a pretty little lady. Read more about her on her page: Miss Leia, 2 months going on 20.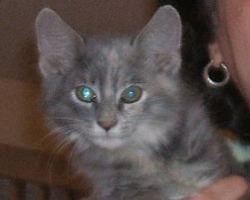 This tiny, cute fuzzy kitten is another entry in our Maine Coon Traits page. Do you think she has some Coon in her? Time will tell!