Tattle Tails
A Great Way To Stay In Touch!
Welcome! I hope you're enjoying your visit, and finding lots of useful reading! This page is all about Tattle Tails, our brand new newsletter.
I know how busy life is nowadays. So much to do, so little time. If you are a Maine Coon Cat fan, or a cat lover, you are a part of our Maine Coon community!
Remember being back in school, sitting at your desk, and passing a note to a friend? It started out something like this: "Hi, How are you? I'm fine..."
Tattle Tails is simply a newsletter I send out regularly (usually monthly) as a way for us to keep in touch. It includes all kinds of juicy tidbits.
It will be short and sweet (but not too short!) Just perfect to provide a nice, refreshing break from the day.
Like a box of chocolates, there will be something for everyone! Here are just a few of the special things you'll find waiting in your inbox:


Some quick pet anecdotes, poems, sayings, or cartoons.


What's new on the site: links to a juicy article, pictures in the Photo Album, maybe even a new video.


What's new in the world: If there is a cat story (or recall) making headlines, I'll bring it to you.


The cat fancy: Recent cat shows, upcoming cat shows, and what's new in the cat fancy.


Perhaps a new cat food recipe on occasion?


Some quick tips and techniques for taking care of cats.


What's new Facebook. Even if you're not a member, you can visit our page to see new photos or discussions. It's a growing page!


Maybe we'll even include what's new with Alice and Leo! From bathtime photos to tiptoeing in a Maine winter blizzard, perhaps a holiday photo, they are pretty entertaining.
Of course, we can't include all of this each time! In short, Tattle Tails will be a fun way for us to catch up, and stay in touch during these busy times.
Till we meet again,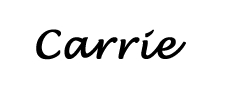 Return to Maine Coon Cat Nation Home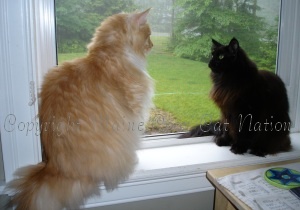 Beauty and the Beast!