Maine Coon Breeders in California:
Finding Your New Kitten
Welcome to our list of the top Maine Coon breeders in California. Finding a trusted, ethical cattery is the first step in your search for a healthy purebred kitten. 
Maine Coon Breeders in California:
1:  Amore Cattery
Location: Roseville, California
Breeder: Connie Cutbirth
Cattery Website: https://www.amorecattery.com/
Email: amorekatz@gmail.com
Amore Cattery, located in Roseville, Calif, has been dedicated to breeding Maine Coons for over 25 years.
Owned by Connie Cutbirth, the cattery is just north of the Greater Sacramento Valley and welcomes visitors interested in Maine Coon kittens.
All adults undergo genetic testing to ensure they are free of any genetic disorders. The kittens are 100% healthy and well-socialized, raised in a home-based environment with other cats and a dog.
Amore Cattery is a reputable member of TICA, offering high-quality, healthy kittens for sale with excellent temperaments and appearance. Inquiries about available kittens can be made by contacting the cattery.
Amore has placed kittens into loving homes in many parts of California including Santa Rosa, Petaluma, Sacramento, San Francisco, San Jose, Fresno, Vacaville, Oakland, North Bay, East Bay, South Bay, Vallejo, Roseville and more.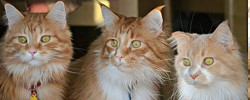 Location: Santa Rosa, California
Breeder Name: Gary Fulgham
Email: mainestreetcats@gmail.com
Cattery Website: https://mainecoonkittensandcats.com
Facebook: https://www.facebook.com/MaineStreetCats
Maine Street Cats, a reputable Maine Coon breeder in the North Bay, has been in operation for approximately 11 years.
As a small home-based cattery, they prioritize providing the highest quality pets that meet the Maine Coon TICA standard for excellence, temperament, health, and appearance.
The cattery, a hobby rather than a business, maintains 2 studs and 4 queens and offers kittens periodically throughout the year.
All kittens are raised in the home environment, socialized, and live alongside other cats and a dog. Maine Street Cats is a proud member of TICA, located in Santa Rosa, California, conveniently accessible from various cities in the surrounding area.
---
3: Whatatrill Cattery
Location: Northern California
Breeder Name: Janet Brown
Email: montynmom@comcast.net
Cattery Website: https://www.whatatrill.com/
Whatatrill Maine Coons, owned by Janet Brown with assistance from her husband, Nick, and daughter, Alli, is a small cattery located in Northern California's wine country.
Established in 2003, the cattery is registered with both TICA and CFA. They raise a few litters of kittens each year, emphasizing socialization and a loving home environment.
The cattery's goal is to raise healthy, happy, and beautiful Maine Coons. Their breeding cats undergo HCM screening using the MyBPS3 gene test and annual heart scans.
They also screen hips for hip dysplasia via xray. Whatatrill participates in TICA and occasionally CFA sanctioned shows to validate their breeding program's adherence to the breed standard.
Additionally, Janet is actively involved in two cat clubs in Northern California, contributing to putting on shows. 
Whatatrill does not ship their kittens, so you'll need to come in person to pick up your kitten.

4: Coons'Kin
Location: San Diego California
Breeder: Judy Friedman
Cattery Website: https://coonskincats.com/
Email: coonskincats@yahoo.com
Coons'Kin Cats, founded by Judy Friedman, is a San Diego-based cattery with a mission to raise healthy, affectionate, and beautiful Maine Coons, providing loving homes with companionship and entertainment.
With an academic background in Animal Pathobiology and Pre-Veterinary Medicine, Judy began breeding Maine Coons in 1984, receiving guidance from experienced breeders.
Health is the top priority, and only the healthiest felines are part of Coons'Kin's breeding program. To ensure this, all breeding cats undergo annual echocardiograms by Certified Veterinary Cardiologists and DNA tests for specific genetic mutations.
Coons'Kin kittens receive loving care from birth, being regularly handled, kissed, combed, and bathed.
They are exposed to various stimuli, including loud noises, children, dogs, and visitors, making them well-socialized and comfortable with different situations.
The kittens are accustomed to car rides and crate training, making visits to the vet stress-free.
Judy's commitment to providing the healthiest and most well-adjusted kittens ensures that Coons'Kin delivers happy and loving companions to their forever homes.
---
5: PurrcifiCoon
Location: San Diego, California
Breeder Names: Jim Kane and Thom Birkenstock
Contact: https://purrcificoon.com/contact
Cattery Website:  https://purrcificoon.com/
Facebook: https://www.facebook.com/PurrcificoonCat
PurrcifiCoon, owned by Jim Kane and Thom Birkenstock, is a southern California-based cattery with a mission to raise healthy, affectionate, and beautiful Maine Coons, providing loving homes with joy, humor, and companionship.
Having been passionate about the breed for over thirty years, they became experienced breeders with the support and mentorship of exceptional breeding partners, including Judy Friedman of Coons'Kin Cattery and Cindy Rogers and Wayne Weikhorst, DVM, of Suncoon Maine Coon Cats.

PurrcifiCoon aspires to provide selected families with Maine Coon companions that become irreplaceable family members.
Their cats and kittens are part of their family and remain with them until they find their adoptive families. The cattery ensures that their animals receive the latest health screenings, vaccines, and care, treating them as if they were their own.
Adopting a PurrcifiCoon kitten means becoming a part of their extended family, sharing in their passion for caring for these wonderful pets.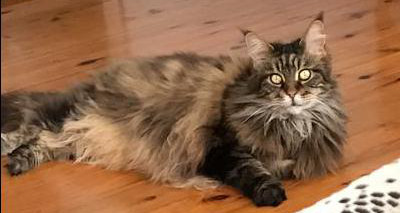 6: ExoticCoons
Location: Coarsegold, California (between Fresno and Yosemite)
Breeder Name: Cathlene O'Hare
Email: americanmohavebobs@gmail.com
Cattery Website:  https://www.exoticcoons.com/
Facebook: https://www.facebook.com/profile.php?id=100057286576004
Established in 2018, Exoticcoons Maine Coon Cattery brings over a decade of experience in breeding. They import their cats from European countries like Belarus, Poland, and Russia, with pedigrees showcasing numerous champions.
The cattery aims to preserve and share the European type of Maine Coon. Kittens are born in the Master bedroom and later move to their own room to grow.
All cats live inside the home, enjoying love and attention daily. Exoticcoons offers clients European-quality blue/black smokes, blue/black solids, brown/silver/blue/red tabby Maine Coons.
All cats undergo genetic testing for health and color through DNA, ensuring the highest standards of quality and care.

---
7: LMCooNCat
Location: Moreno Valley, California
Breeder Name: Ninghui Liu
Email: lmcoonmainecooncattery@gmail.com
Cattery Website: https://www.lmcooncattery.com/
Facebook: https://www.facebook.com/LMCooNCatCattery
LMCooNcat is a family cattery based in Riverside, California, USA, specializing in breeding Maine Coons.
Registered with CFA (Cat Fancier's Association) and TICA (The International Cat Association), their breeding cats come from reputable breeders in Japan, Poland, Russia, and Italy.
Their love for the Maine Coon breed stems from the cats' size and style, particularly appreciating large and tall ears, delicate features, large oval eyes, strong bodies, shiny coats, and good health. LMCooNcat maintains communication and cooperation with breeders worldwide to enhance their breeding program.
To ensure the health of their animals, LMCooNcat conducts DNA testing, Echocardiograms, and hip X-rays.
While no guarantee can be made for perfect health, the cattery's contract compensates for certain conditions.
Their dedication includes educating new owners and ensuring that their precious animals receive the love, care, and attention they deserve in their new homes.
A potential owner can reach out to learn more about L&M's approach and philosophy. Additionally, L&M shows their cats.
You can meet them at an upcoming show, or check out their past and current show cats on their website.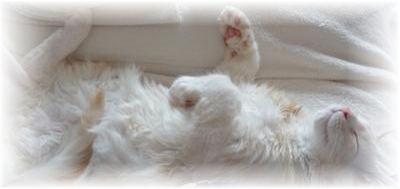 8: Whiskers & Paws
Location: Canyon Lake, California
Breeder Name: Susie Robles
Email: whiskersandpawscattery@gmail.com
Cattery Website:  https://www.whiskersandpawscattery.com/
Facebook: https://www.facebook.com/WhiskersCA?ref=pages_you_manage
Whiskers & Paws Cattery, situated in Canyon Lake, CA, Southern California, is a registered cattery with CFA and TICA.
Their primary focus is on raising healthy kittens, with thorough genetic testing conducted on Kings and Queens before entering the breeding program.
This testing includes HCM, SMA, PKDEF, FIV/FELV, as well as pedigree analysis for Maine Coon breed development.
When adopting a kitten from Whiskers & Paws, they offer a one-year health guarantee against life-threatening genetic defects and three-day protection against contagious diseases from the date of sale.
Breeder Susie Robles identifies as not only a Maine Coon breeder but also a Maine Coon parent as well, emphasizing honesty, healthy purebred kittens, and bringing joy to the process.
---
9: Indra's Net

Location: Nevada City, California
Breeder Name: Sande Kay
Email: indrasnetmainecooncats@gmail.com
Cattery Website: https://indrasnet.net
Indra's Net Maine Coon Cattery was born out of the owner Sande's love for the breed, having received her first Maine Coon as a graduation gift in 1983.
Breeding these cats for their charming personality, intelligence, and strong bond with people, they prioritize raising kittens in a cage-free home environment.
Kittens are well-socialized and handled extensively before going to their new families.
As a Preservation Hobby Breeder, Indra's Net focuses on preserving the original breed standards, emphasizing health, breed standard, classic structure, low inbreeding, and Maine Coon personality traits.
Genetic testing for HCM and other possible defects is conducted on all breeding felines.
The cattery, with about two litters per year, maintains a waiting list of interested individuals seeking a furry family member from their lineage.

---
10: Mainesuspect
Location: Los Angeles, California
Breeder Name: Sherry Campbell
Email: mainesuspect@gmail.com
Cattery Website: https://www.mainecoonkittensforsale.net/
Mainesuspect, breeding since 1996, focuses on producing healthy, socialized, and affectionate tabby Maine Coon kittens from health-tested, show-quality parents.
Mainesuspect kittens have been raised on a raw diet, which they recommend moving forward. Located in Los Angeles, they prioritize in-person pick-up and don't offer shipping.
Their Italian Greyhound, a 20 lb companion, lives with their cats, providing a pet-friendly environment helping kittens to be be well-socialized.
The Mainesuspect website includes a sample contract so you can get an idea of what is expected from potential families. It also has lots of photos, including some of their grand champion sires and some from the cat shows they participate in.

---
11: TTCAT'S Cattery
Location: Hayward, CA (East Bay Area)
Breeder Name: Terri & Mike Toulze
Email: ttcats@comcast.net
FaceBook: https://www.facebook.com/ttcats
Cattery Website: https://www.ttcats.net/
Ttcats Cattery is nestled in the greater East Bay Area, California area, just 30 minutes southeast of San Francisco.
At Ttcats, the focus is on nurturing healthy kittens, achieved through feeding premium foods and maintaining a cage-free, socially integrated environment with dogs and children.
The cattery prioritizes health and temperament, meticulously selecting cats for their breeding program.
Ttcats' feline residents are registered with TICA, LCWW, and some with CFA, participating primarily in TICA and LCWW shows, and occasionally in CFA events.
The cattery operates as "closed cattery," ensuring kitten health by abstaining from outside stud services and limiting kitten visitations to post-vaccination weeks.

This cattery does not utilize a waiting list. Rather, expected litters and later, kittens are posted on their Facebook page and sold on a first-come, first-serve basis.  
Prospective adopters partake in group visitations when kittens are 8-9 weeks old. This visit offers discussions on kitten care, food, grooming, health insurance, and more. 
Ttcats conducts thorough health testing on all breeding cats, including DNA analysis, echocardiograms, and vet checks.
Each kitten comes with vet checks, vaccinations, microchip, spay/neuter, pedigree, health guarantee, contract, a comprehensive kitten package, and lifetime support.
Ttcats Cattery places utmost importance on the well-being of their kittens by offering a nurturing and health-oriented environment.
---
12: Windwalker
Location: Sacramento, California
Breeder Names: Marilyn and Jeff Bryant
Email: mkbryant@surewest.net
Cattery Website: http://www.windwalkermainecoons.com/
Windwalker cattery, situated in northern California, is dedicated to nurturing healthy, friendly, and beautiful Maine Coon cats renowned for their exceptional companionship.
Established in 1995, the cattery emerged from showcasing neutered males, with a commitment to producing affectionate kittens embodying the distinctive Maine Coon personality.
This endeavor is an earnest hobby, and cats live in the house as family.
Kitten prices encompass vet care, vaccinations, genetic screening, cardiac ultrasounds, hip x-rays, premium foods, cattery maintenance, and more.
Showcasing their cats in TICA, Windwalker demonstrates their excellence with Supreme Grand Champions, Regional and International Winners.
---
13: Prestigious Purr
Breeder Name: Bethanie Black
Location: San Diego, California
Email: prestigiouspurr@gmail.com
Cattery Website: https://www.prestigiouspurr.com/
Based in San Diego, California, this TICA and CFA registered cattery has shifted focus from American lineage Maine Coons to impressive European lines, focusing on large size Coonies.
Serving various California locations and even Phoenix, they courier nationally too.
Prioritizing size, health, and temperament, their felines undergo HCM, FeLV, and FIV testing. Kittens come with a one-year genetic Health Warranty and are altered before going to their forever homes.
While considering breeding rights internationally, their babies are for families. Thoroughly vetted for health, these kittens ensure a safe and joyful companion.
Testimonials reflect their commitment to pairing the right kitten with the perfect family.

---
14: Freedom Mountain

Location: Portola, California
Breeder Name: Erin Cooper
Email: info@freedommountainmainecoons.com
Cattery Website:  https://freedommountainmainecoons.com/
Facebook: https://www.facebook.com/freedom.mountain.maine.coons
Freedom Mountain is located in Northern California and specializes in large Maine Coons.
According to their website, their large cats come from 100% European champion lines, imported from Russia. They also have a review section on their site, which is helpful.
With limited information available regarding their experience, expertise and breeding practices, these are things you'll want to ask about if you are interested in the large, beautiful kittens from Freedom Mountain.
If you like the look of European Maine Coons they may be a good match for you.
Frequently Asked Questions (FAQ's)
Related to Maine Coon Breeders in California:
You can expect to pay in the thousands for a purebred kitten from an ethical, registered breeder.

Reputable cat breeders are passionate about their hobby are not in it for profit.

These costs reflect the time, energy and costs they have dedicated to producing healthy, purebred Maine Coon kittens that adhere to the breed standard.
Yes, these kitties are domesticated pet cats. It is legal to keep them as pets in the United States and around the world.
Yes, these beauties are popular family pets in every state. These dedicated Maine Coon cat breeders in California are a good place to start your search for a new furry family member.
Although their average lifespan ranges from 12-15 years, many of these cats live to be 20 or more years old! They are a very hearty, healthy breed of cat.
These kitties are happy, friendly and intelligent. They make excellent companions and family pets and are easy to care for.

Maine Coon owners can expect to sign a contract with their breeder which will specify guidelines regarding their care. This includes keeping them indoors and never declawing them.

Note regarding Maine Coon breeders in California:

Disclaimer:

This free list of Maine Coon Breeders in California is compiled in good faith. Each has been researched to the best of my ability.
It is here to offer a start in your search. It is still important that you verify the legitimacy, references, and business practices of your potential breeder.
Many of the best Maine Coon breeders are in high demand, and utilize a waiting list. These kittens are worth the wait.
If you are looking for an amazing cat for your family on the West Coast, one of these Maine Coon cat breeders in California might have your new best friend!
Top of Maine Coon Breeders in California
Sep 24, 23 09:30 AM

New today:

Chubbs

is our newest addition to our Maybe Coonie Photo Album. What do you think? TJ shares, "Our male kitten, Biggerton Chubberton, or "Chubbs" for short, is a tuxedo kitten.. Chubbs is di…

Sep 20, 23 03:16 PM

Freshly updated: Our

Royal Canin cat food review

looks closely at their formula marketed toward Maine Coon owners. What makes it a breed-specific food? Here, we examine it's ingredients and what it of…

Sep 15, 23 06:35 PM

New today: Meet Leigh-Anne's fluffy girl,

Ruby!

She wonders if she has some Maine Coon in her.. ⬇️