Cat Climbing Trees Top Pick
Cat Climbing Trees: Our Top Pick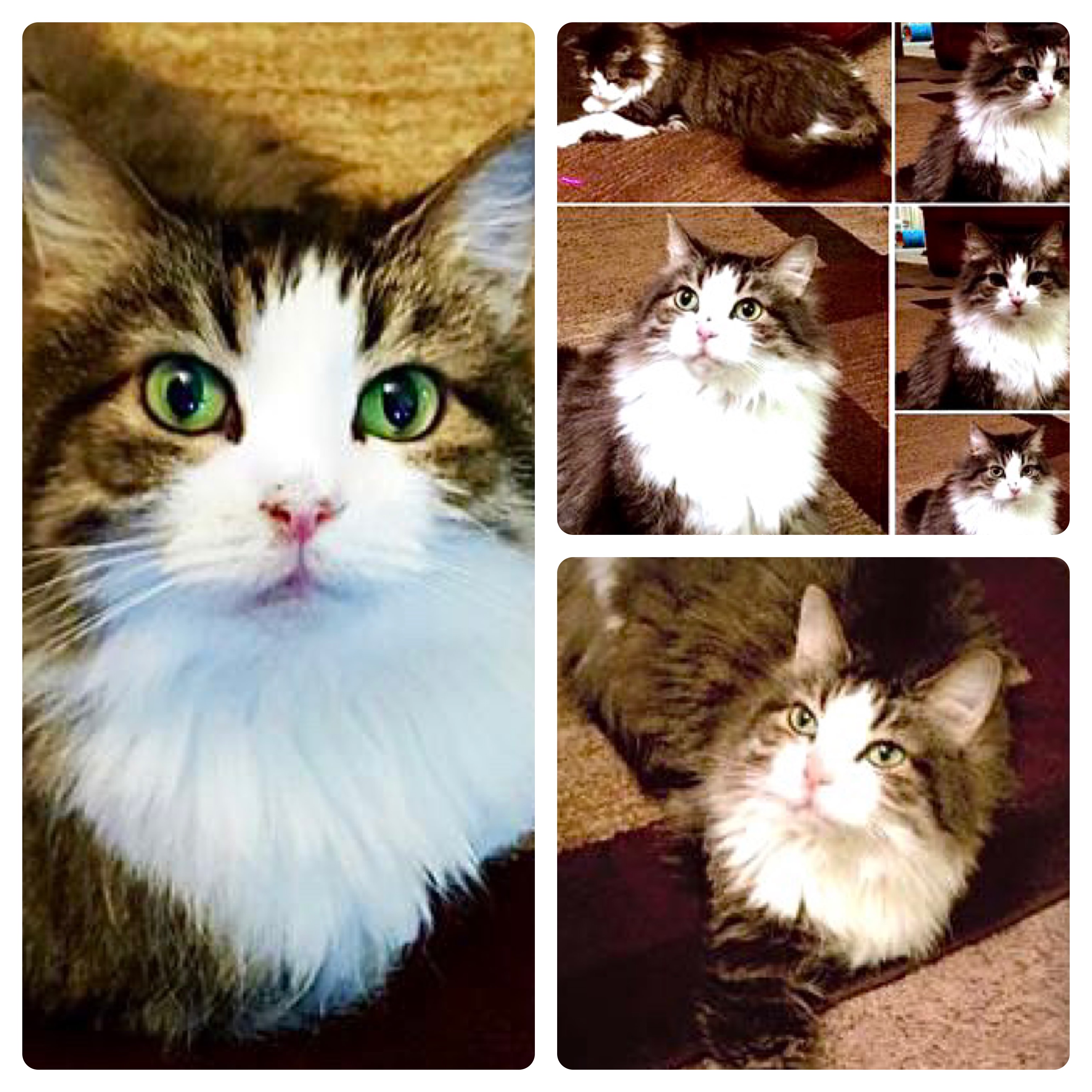 It seems like every time I turn around, someone is raving about Molly and Friends cat climbing trees.  This company has quickly made a name by hand-crafting the best cat towers around.
They are so sturdy, so pretty, and so well made that I just had to pick a favorite to take an in-depth look at.
Ready to find out all there is to know about the Molly and Friends Premium Handmade Cat Trees?
All cat towers are not created equal. Once I really became familiar with them I realized there are certain things to look for in kitty condos. Here are some things you need to know:
'23 Update: This page is part of our big shopping update! Clickable links will be back soon. For now, simply copy and paste the product name into your online store of choice.

What To Look For When Buying A Cat Tree House
Durability and Workmanship: Can it hold up to the weight of multiple or big cats?
Materials: Quality of the carpet, & is there sisal for scratching?
Size: Not too big, not too small, but with interesting shape to intrigue the cat(s)
General Appearance: It should be attractive, fit in with the household
Keeping these guidelines in mind, I quickly settled on Molly & Friends as having the best multi-tier pet tree around. Here's why:
Big Beds!
This is ultra important! Our big boys and girls need big spaces. And what if two cats want to hang out together?
Lesser quality cat furniture trees have small beds that might even wobble under the weight of a hefty cat.
Sometimes these manufacturers will show their product with a kitten in the picture, which is misleading when you are trying to judge the size of the beds.
The Molly and Friends cat climbing trees have multiple levels for jumping, climbing, hanging and of course sleeping.
There are curved beds, which many cats love, and nice and round ones with a deep rim to give them a sense of security.
A Little Something Special: A Cat Tree House For Hiding In!
Molly and Friends have something most other cat climbing trees do not have. A tree house, how fun! What cat doesn't love a hideaway? And, to hide up high in their very own sturdy cat tree house truly is the cat's meow. They just love it.
Speaking of the tree house, they can even scale that, so curious cats can have some fun being as high as possible.
Durability
What makes Molly and Friends cat climbing trees different? The craftsmanship.
The materials used in the construction of their trees can't be beat. There are no cheap materials here. This is a cat perch that will fit right in with your home decor. Read on about the materials:
Solid Pine Poles
Four solid pine poles are used in construction. These are the actual trunk of a tree. This makes the unit heavy and solid. Using heavy duty screws, everything is securely attached.
Not Just Any Carpet:
Molly and Friends uses high-quality plush carpet, not the thin kind of carpet that will wear out sooner rather than later.
If you've ever gone shopping for carpet, you know that all carpet is not created equal.
The carpet is well attached, the seams are not noticeable. The only thing you will notice is how nice this tree looks.
All Natural Thick Sisal Rope
The front pole comes wrapped in quality sisal rope, just as shown. So it's a built-in scratching post! Whether your cat prefers to scratch on carpet or sisal, they will be all set.
Solid Construction - Not Modular
What exactly is "modular" furniture? According to Dictionary.com, Modular is: "composed of standardized units or sections for easy construction or flexible arrangement: a modular home; a modular sofa."
So, more "economical" cat climbing trees will come from a factory where standardized sections are mass produced.
Then, a selection of these sections will be boxed up with directions and hardware (hopefully!) for the new owner to assemble into a cat tree.
The reviews for this type of budget furniture are mixed. You'll find reviews where the owner had to glue parts together, or pieces didn't match up, and reading the directions was a nightmare.
Handmade in the USA, No assembly required
You won't have any of those problems with Molly and Friends cat climbing trees!  Their products are hand-crafted right in the United States. Imagine that! Long, heavy duty screws and bolts are used in construction. Everything is securely put together into one unit.
Then, their cat climbing trees are shipped directly to your door fully assembled and in prime condition. Your cat(s) will be able to enjoy this cat tree straight out of the box.
Some Specs:
77 inches tall, that's 6 feet, 5 inches (taller than the tallest people, yet not so high it could hit the ceiling)
The carpeted base is 24 inch x 24 (wide enough to be very sturdy, narrow enough to fit anywhere)
Weight: An astounding 144 pounds! This incredibly heavy, and therefore incredibly sturdy.
Materials: Carpet, sisal, and solid wood frame, arriving fully assembled. No glues (toxins).
The house is 25 inches wide and deep, plenty big enough for a full-sized Coonie.
What Reviewers Have Said:
Not surprisingly, reviewers give this piece of kitty furniture 5 stars. Here are some of their comments:

➤ "This is a very high-quality cat tree. It's very heavy, so it's difficult to move.
But once you have it in a location you want it, it's not going to fall over, no matter how hard the cats play on it. My two cats love it.
I've had this about 4 years now, and my cats love it. Right now, my cat is lying in the middle level content and comfortable. If you can spare the space, I highly recommend this cat tree."
➤ "Writing this almost 5 years after purchase. have had to re-carpet the 2 poles they most often run up, that's it.
It is very solidly constructed, my boys chase each other up & down all the time(of course fight over & throw each other off the top cradle), absolutely no problems.
My cats are about 10lbs and fairly long. i'm glad i was able to swing this because i wouldn't be able to now, so if you can do it, do it!"
All in all, Molly and Friends provide a Solid & Sturdy Four-Tier Tree For Big Cats And Multiple Cats
Taking a closer look at the picture, there are four solid pine poles. Each one has a bed at a different level. But notice how these beds are attached to the other poles for side support. This makes the tree sturdy enough to be jumped and climbed on by big active cats. Owners remark that it is safe and really holds up to rough play.
Molly and Friends has a variety of cat climbing trees available. This is a great choice because it's almost 6 1/2 feet tall, which seems to be just about right. Not too tall, not too short. The beds are spaced well and quite roomy. And the cubby for hiding; well, if cats could have a vote they would definitely want this! Also, at 144 pounds, this cat tree house can stand up to some serious action by our big cats.
Where Can You Find Molly & Friends Handmade 4-Tier Cat Tree?
Links to this product are coming soon!
Dec 10, 23 03:14 PM

New today: Meet

Ginny

from Lumacoon Maine Coon! Ajuna shares, "This is Ginny our three year old dramaqueen. She's a big softie once you get to know her, despite that look of doom in her eyes XD she wa…

Nov 10, 23 03:06 PM

New today: Meet adorable little

Juniper!

Nicole shares, "I went to the vet and they originally had her as domestic medium hair and once the vet saw her she said she has some Maine Coon in her because…

Nov 05, 23 08:36 AM

New today: Meet

Yellowstonecoon Tomboy Honey!

Jessica of Yellowstonecoon Cattery writes: "Hello, Maine Coon families! We are so tickled to share our beautiful Black Smoke baby girl with everyone! She…