Royal Canin Pet Food
Why We Don't Use It
Royal Canin pet food has a formula, Royal Canin 31, which is popular among Maine Coon cats and their owners.

This is part 2 of why we don't use it or have an official review. If you haven't already, read Part 1 here: Royal Canin cat food.
This page is about this particular Royal Canin pet food formula and ingredients.
The Great Corn Debate - A Short Sidebar:
There is a debate when it comes to corn. On one side, it is considered cheap filler.
Allergenic, likely to cause any number of health issues because cats are not meant to digest it. The other side says it's not so bad. It's a binder, and cats like the taste.
When you hear these comments, ask yourself, is it coming from someone who is trying to sell a cat food with corn in it?
Can you find any cat health expert who thinks corn is a quality ingredient for our little carnivores?
My Experience:
We used to have vomiting problems with our cats. By coincidence, we switched a few years ago to Wellness Cat Food Indoor Formula, which has no corn, corn gluten, wheat or soy.
The vomit problem immediately vanished and is a thing of the past. We just realized one day that they cats don't throw up anymore! I'm not going to chance it and ever go back to a food containing corn.

Royal Canin Pet Food Ingredients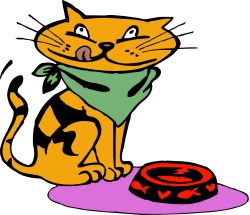 In case you are wondering what this has to do with Royal Canin pet food, I will share.
I checked it out, I considered trying it out. But something stopped me. The ingredient list. I will share the top 20 ingredients here:
Chicken meal, brown rice, corn gluten meal, chicken fat, ground corn, natural chicken flavor, rice, wheat gluten, pea fiber, dried beet pulp (sugar removed), rice hulls, soya oil, anchovy oil (source of EPA/DHA), L-lysine, psyllium seed husk, sodium silico aluminate, potassium chloride, calcium sulfate, DL-methionine, fructo-oligosaccharides
Now, here are the first 20 ingredients of the dry cat food we are using (Wellness Indoor Formula):
Deboned Chicken, Chicken Meal, Rice, Ground Barley, Ground Rice, Whitefish Meal, Natural Chicken Flavor, Tomato Pomace, Oat Fiber, Chicken Liver, Chicken Fat (preserved with Mixed Tocopherols, a natural source of Vitamin E), Cranberries, Olive Oil, Chicory Root Extract, Cranberry Extract Powder, Cranberry Fiber, Flaxseed, Potassium Chloride, Vitamins (Vitamin E Supplement, Niacin, Ascorbic Acid (Vitamin C), Thiamine Mononitrate
See the difference? Let's look at the first ingredient. Chicken Meal. It's acceptable.
It is basically chicken flesh, skin, it may or may not include bone, but does not include feathers, heads, feet, or entrails.
So it's all right but inferior to actual chicken meat, which is the first ingredient in Wellness.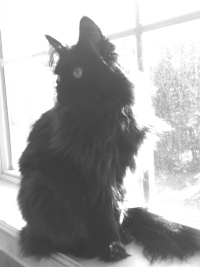 On to the grains. Rice and barley, ground or not, are grains. They are used as a binder, and filler.
They are not ideal, but will be found in higher end foods. Basically any food that is not grain-free will have some grains. We are not feeding a grain-free diet.
I did try it, and it had adverse effects on Alice's digestive system. Grain-free is great for cats, ideal even.
This Royal Canin pet food contains rice as the second ingredient. Then it lists corn gluten meal and ground corn! Oh, no! Then it goes on to include wheat gluten. In fact, it's only meat is the chicken meal.
So, the Royal Canin pet food ingredients are the reason I won't be able to review it. I simply can't feed corn to my cats.
And taking all the other ingredients into consideration, even without corn or corn gluten, there is still wheat gluten. And not as many whole or real foods high in the ingredient list.
Still have questions? Interested in another opinion? I recently read a very thorough Royal Canin cat food review.
It actually graded the food based on certain criteria, using a point system. Royal Canin cat food scored 4 out of 10 possible points.
In case you are wondering, the same rating scale placed Wellness Indoor formula at a score of 9 out of a possible 10 points. I just looked the rating up now.
I didn't know it when I chose the food, I chose the food based on learning how to spot good, neutral, and harmful ingredients.
Yes, Royal Canin pet food is popular among Maine Coon cat owners. Many people use it, love it, and do well with it.
The purpose of these two articles is simply to share why we don't use what would seem to be the obvious choice, Royal Canin pet food.
Learning to read a label is one of the best gifts you can give your pet!