Yellowstonecoon Maine Coon Cattery

(Pennsylvania, USA)
You may have noticed the stunning pictures of a Yellowstonecoon Maine Coon peppering our albums from time to time.

Here's everything you need to know about this cattery in Pennsylvania! Jessica Zerr answers our questions and shares her Coonie crew with us:


---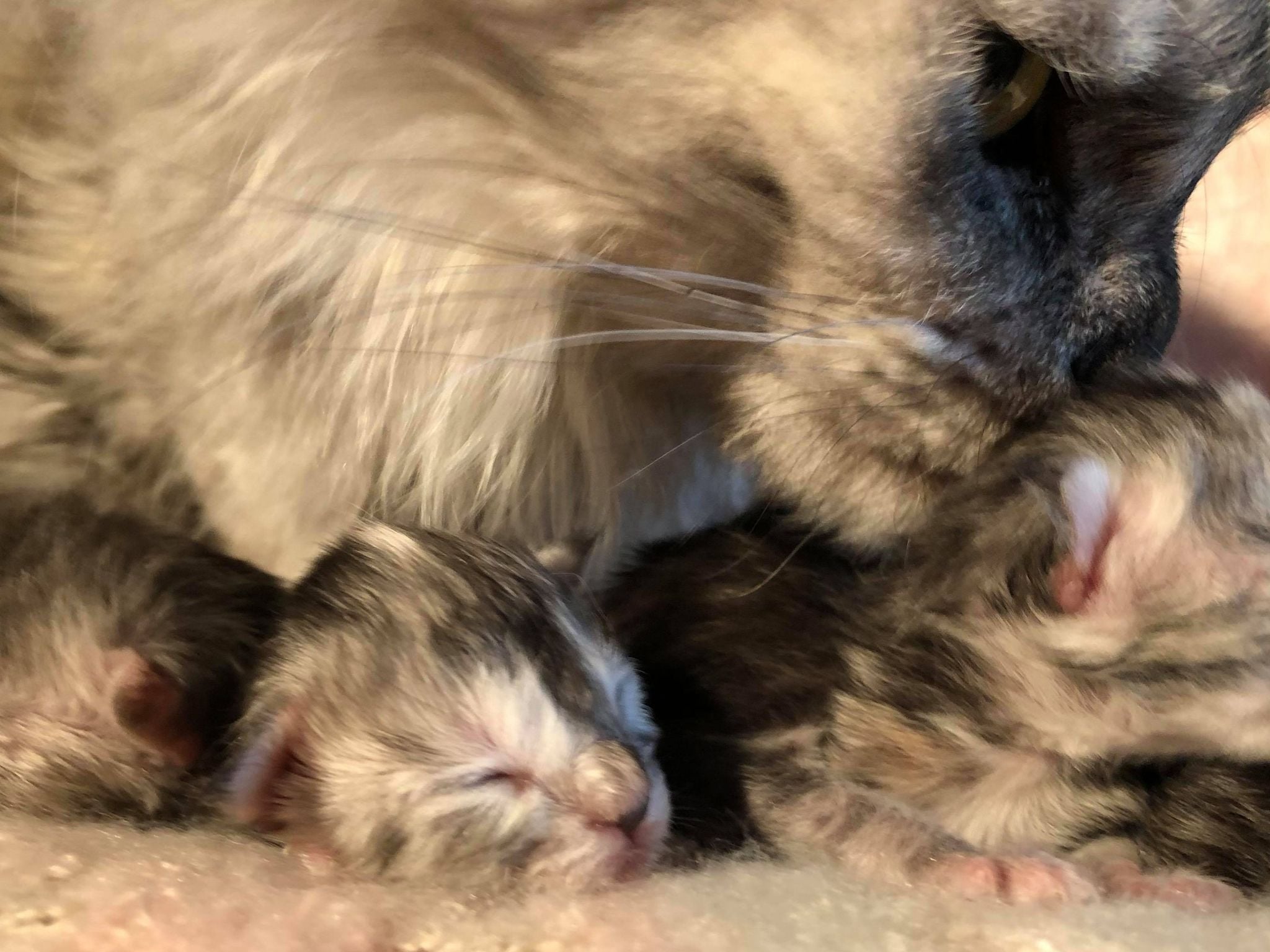 Eskimo and her kittens
Hi Jessica! Thanks for sharing a little more about your cattery with us. Your photos are always a hit, and your kittens are so sweet. Let's get to it!
How and when did you discover the Maine Coon Cat breed?
Hi Carrie, good morning! We grew up with these beautiful cats!
How did you become involved in breeding, & how long have you been breeding Maine Coon cats?
The 'American' Maine Coon was always a love growing up with them, but first seeing the wild feral look of the 'European' Maine Coons was where my heart truly lays, and have been raising them for almost 5 years now.
Do you show your cats?
Not at this time, but would love to!
What organizations are you a member of?
TICA, Winn Feline Foundation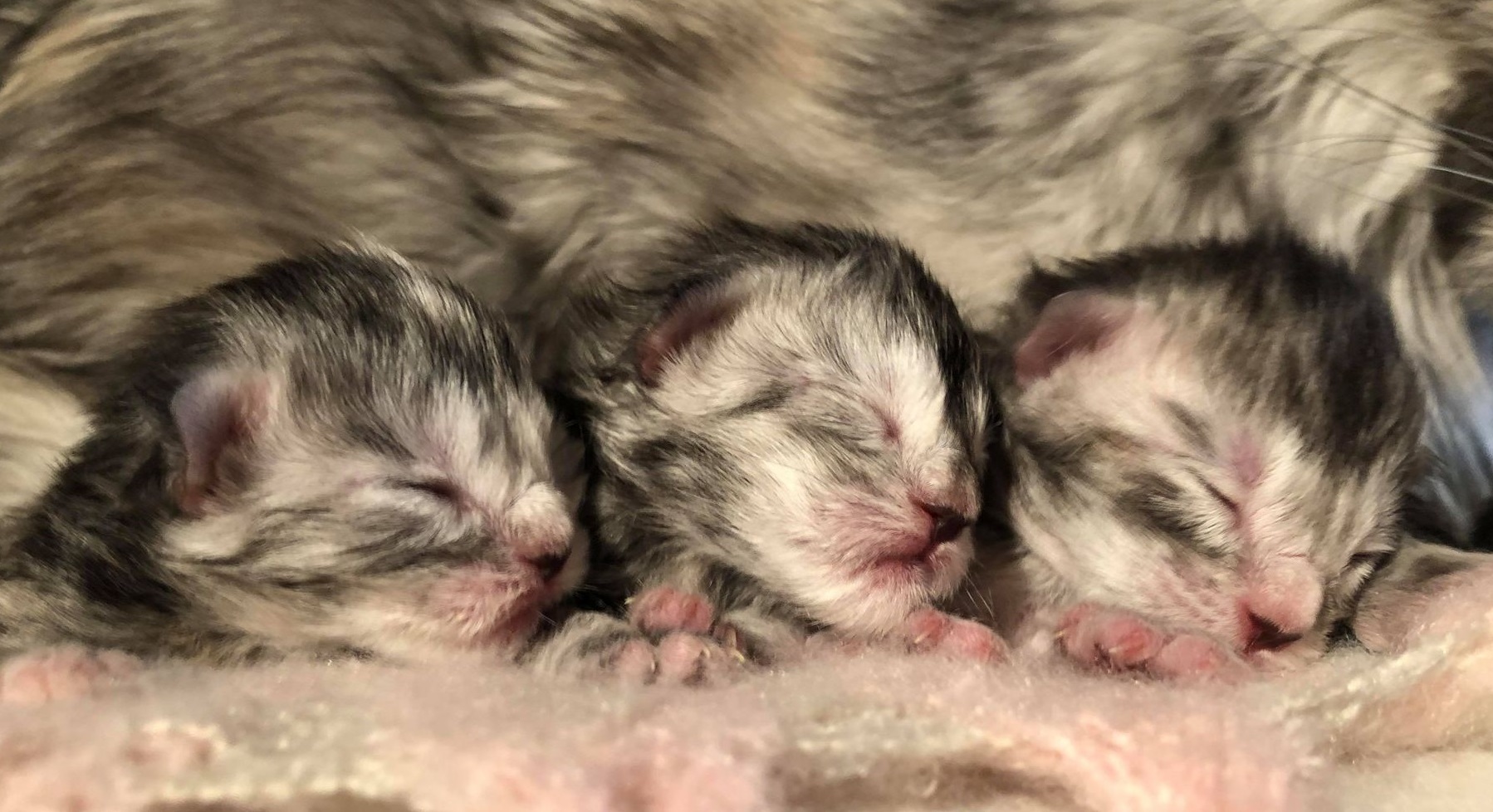 What kind of health screening do you do?
We use Optimal Selection for DNA health tests, Lancaster Vetrinary Specialists for Cardiology hearts echos, hips are checked, with testing done for FIV / FelV as well on each of our breeding cats.
How often do you have kittens?
With each season, we only plan just a few litters.
How should someone who's interested inquire about a kitten?
Reservation Day is for each of our little ones then posted available for families to reserve. https://www.facebook.com/YLLWSTNCN
Families can reach us as well at yellowstonecoon@gmail.com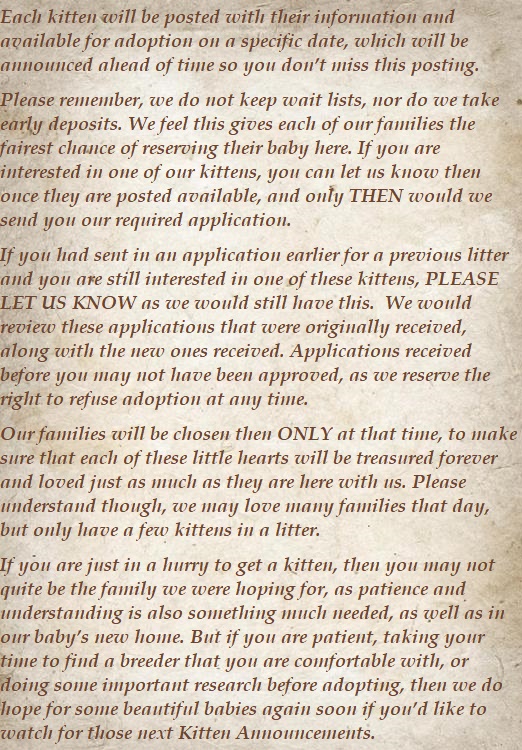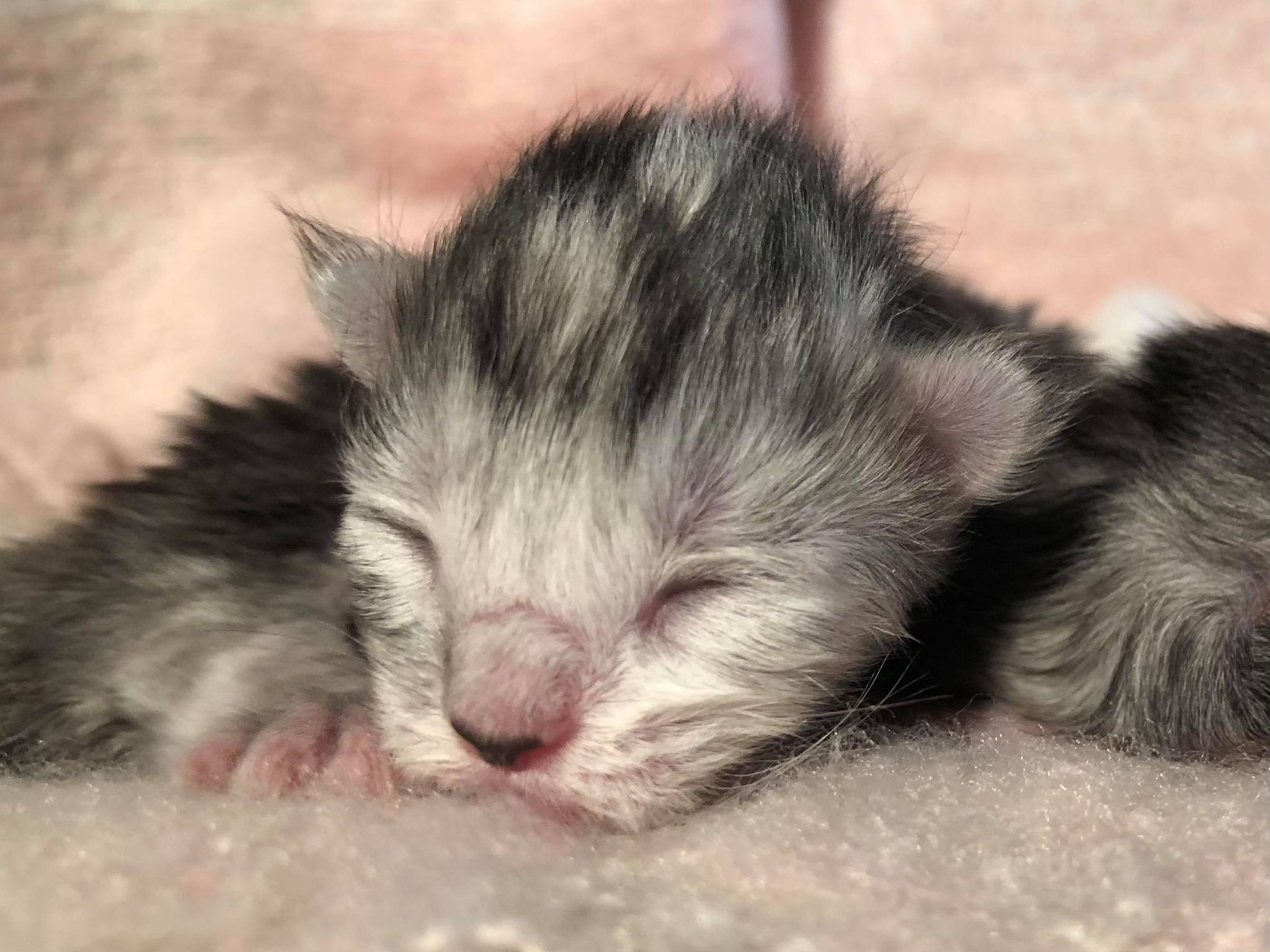 ---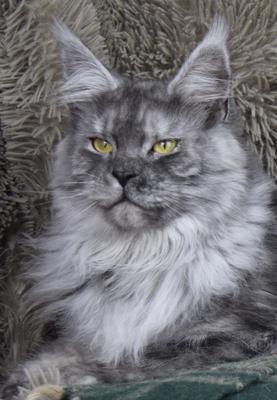 US* Yellowstonecoon Arrow Feathers
Please meet one of our family members here, and thank you so very much for including us in your Maine Coon Catteries for Pennsylvania, USA. 💗
Yellowstonecoon Cats
Appaloosa Kisses .25
A Vintage Maine Coon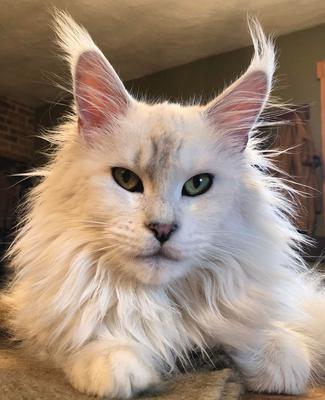 US* YELLOWSTONECOON EN VINTAGE WINGS
This pretty girl is a Black Silver Shaded Torbie Maine Coon.
Vintage has 2 little human brothers here at home who adore her and have given her the nick name 'Vinty Minty.'
Vintage was a first time Mama 2 weeks ago and is doing such a great job! We can't wait to see her little 'Vinty Mintys' get older and start playing!
You can see Vintage and her little ones grow at https://www.facebook.com/YLLWSTNCN
'Vinty Minty' Baby
by Jessica Zerr
(Sinking Spring, PA )
A few weeks ago we posted Vintage, our beautiful 'Vinty Minty' Maine Coon. Today we introduce one of her beautiful babies in a Blue Silver shaded.

We are so proud of this little dumpling! She and her siblings have started to finally eat solid food, and boy are they messy!

We would love to share our next pictures of them with you here at YELLOWSTONECOON.

https://www.facebook.com/YLLWSTNCN
Write your own page here: Catteries and Rescues.
Yellowstonecoon Cattery
by Jessica Zerr
(Pennsylvania, USA)
I don't do costumes,
I don't like tricks,
and I don't beg.


---
US* Yellowstonecoon Appaloosa Kisses .25
We are so very proud of this girl and are looking forward to the arrival of her first babies!
Let's Connect!
Subscribe in a reader - Be notified of new posts!




Or, get The Daily Digest in your inbox:





Join our newsletter group by filling out the form to the right. From time to time I'll send out special tips, articles, news, deals and other free goodies!