Looking for cool Maine Coon cat names? We just love names. On this page we'll list all the actual names of Maine Coons sent in to us by our visitors here and on our Facebook page.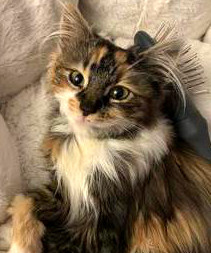 Do you have a favorite name, or does your cat just have a cool name? Share it with us at the bottom of the page!

Maybe you'll find just the right kitten name inspiration here! We'll list them alphabetically. Have fun!
Still looking? Here are more Maine Coon cat names that have been sent in to our photo album pages, some are mixes, maybes, lookalikes more!

Has this page of Maine Coon cat names given you just the right name for your new cat kitten? If not, try our other other pages of cool names for kittens. You'll find a lot more suggestions!