Maine Coon Breeders in Wisconsin:
Finding Your New Best Friend
Are you in Wisconsin and searching for a reputable breeder? The following list of Maine Coon breeders in Wisconsin may be a good match for you.
The search for a purebred Maine Coon kitten can sometimes be long and daunting!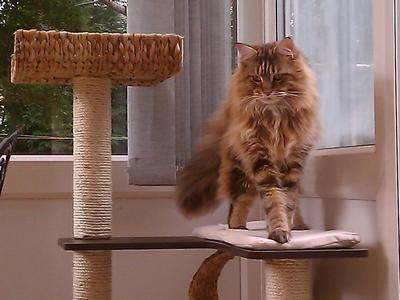 Finding the perfect kitten starts with finding a breeder you can trust. A purebred kitten is a big investment for most of us. And it's definitely well worth the research!
Bringing home a beautiful Maine Coon kitten, with it's friendly and gentle personality is a dream come true.
The best place to start is by contacting a local cattery. Even if they don't have available kittens, they may have planned litters and a waiting list.
Or, they may be able to recommend a friend or peer breeder they have worked with in the past who shares their ethical standards.
The recommendation of experienced, reputable Maine Coon breeders is extremely valuable!
Directory of Maine Coon Breeders in Wisconsin:

1:  BigLuv
Location: Mukwonago, Wisconsin
Breeder Name: Tracey Biedenbender
Email: bigluvmainecoons@gmail.com
Cattery Website: https://bigluvmainecoons.com/
Two decades ago, Tracey Biedenbender's journey began as a veterinary technician at a "Cats Only Veterinarian Clinic," where she was introduced to the breed.
Inspired by breeders' show stories, and with mentorship from various breeders, she established a cattery that acquires show-quality cats globally and produces its own show-worthy kittens.
Actively participating in TICA, the International Cat Association, and registered with multiple associations, BigLuv boasts Regional Winner and Grand Champion awards.
They offer a diverse array of colors and patterns, including silver, smoke, blue, red, brown, black, and torbies.
With BigLuv kittens in demand, you can expect to join a waiting list, which is common practice among Maine Coon cat breeders. 
Their breeding cats are meticulously tested for health issues like Hypertrophic Cardiomyopathy (HCM) through ultrasound and DNA testing for genetic mutations. While they strive for healthy cats, they acknowledge no guarantees in preventing these conditions.

This journey from veterinary technician to dedicated Maine Coon enthusiast led to a cattery that combines passion and expertise, creating a range of impressive show-quality cats in a variety of colors and patterns, backed by thorough health screening measures.

For potential owners who are willing to travel for their new kitten, it's worth noting that BigLuv is located 1 ½ hour from Chicago O'Hara International Airport and 30 minutes from General Mitchell International Airport in Milwaukee, WI.
---
2: Rock Hill
Location: Prescott, Wisconsin
Email: mckittens@rockhillmainecoons.com
Cattery Website:  https://www.rockhillmainecoons.com/
Facebook: https://www.facebook.com/rockhillmainecooncats
Located in Prescott, WI, Rock Hill Maine Coon Cats is a family-run, in-home cattery with a 20-year legacy of loving and living with these majestic felines.
With a focus on health and rare colors, these gentle giants make ideal family additions, especially for households with young children.
The cattery prioritizes creating a safe, loving environment for their cats and kittens. Early socialization is paramount, guided by feline behavioral research indicating its significance within the first two to six weeks of life.
The family's commitment to excellence drives their efforts to maintain high standards, emphasizing quality above quantity.
They specialize in European lines and Polydactyls, manifesting their passion for these remarkable creatures. Noteworthy accolades include being a TICA Outstanding Cattery, FIV and FeLV negative cattery, and HCM Negative Cattery.

Rock Hill's dedication extends beyond their cattery, as they contribute a portion of every adopted kitten's fee to The Reel Hope Project, a local initiative that utilizes videos to connect foster children with adoptive families.
This fusion of compassion, expertise, and community engagement showcases their unique approach to breeding and pet companionship.

---
3: Zeus Pride
Location: La Crosse, Wisconsin
Breeder Name: Emily Jarrett
Email: zeuspridecattey@gmail.com
Cattery Website: https://www.zeuspride.com
Facebook: https://www.facebook.com/zeuspridemainecooncattery
Zeus Pride, located in western Wisconsin, specializes in offering purebred Maine Coon kittens from Grand Championship European bloodlines.
With a focus on excellence, they provide ACFA pedigree purebred quality kittens with championship bloodlines. 
As a Cattery of Excellence registered with TICA and ACFA, they emphasize European-quality Maine Coons. Each kitten is given exceptional care, reflecting their commitment to their well-being.
With a background in mental health therapy, they recognize the positive impact of pets on human lives. Their passion for the gentle giant Maine Coon breed is evident, valuing its pleasant disposition and intelligence. 

Zeus Pride's small family cattery aims to share the joy these cats have brought to their own lives, offering beautiful kittens that enrich homes with their unique qualities.

---
4: Dynasty

Location: Milwaukee, Wisconsin
Email: ltbelling@gmail.com
Cattery Website: https://dynastymainecoons.com
Facebook: https://www.facebook.com/Dynasty-Maine-Coons-384538048836608
According to their website summary, Dynasty Maine Coons prioritizes quality above all else.
Their Champion Maine Coon bloodline showcases bold features, meticulously curated through the careful selection of their breeding Kings and Queens.
Living in the comfort of their Wisconsin home, kittens receive an abundance of love and attention. Each one undergoes thorough socialization and receives devoted care before embarking on their journey to new homes.
Dynasty serves locations including Wisconsin, Chicago, Michigan, and throughout the United States.
This cattery proudly offers TICA Registered European & American Maine Coons, specializing in an array of exquisite colors including White, Red Silvers, Classic Silvers, Black Silvers, and Brown Tabbies. 
---
5: Midwest Maine Coons

Location: Hartford, Wisconsin
Breeder Name: Corinne Maier
Email: midwestmaine@gmail.com
Cattery Website: https://www.midwestmaine.com/
Facebook:  https://www.facebook.com/profile.php?id=100052455795370
Midwest Maine prioritizes family and compassion, extending their values to their family run cattery.
Founded by David and Corinne Maier, their journey began in Milwaukee, Wisconsin, where their shared passion for animal care and nurturing led them.
They transitioned to a homesteading lifestyle on a farm, where alongside raising children and hatching chickens, they embraced their role as Maine Coon breeders and expanded to poultry and rabbit husbandry.
Believing that every life deserves kindness, their kittens are cherished and prepared for life in loving homes.
While not spayed or neutered before pickup to promote healthy growth, they recommend this procedure around the first birthday. Kittens are thoughtfully introduced to various experiences, from encountering other pets like dogs and reptiles to observing the farm's activities.
Midwest Maine's dedication shines through in their kittens' well-being, receiving initial shots and boosters before heading to their forever homes.
Known for their friendly disposition, Maine Coons readily adapt to warm, nurturing environments.
With Midwest Maine, the ethos of valuing life and family members (of all species!) resonates deeply, ensuring that their kittens embark on life's journey with love and care.
While the website does state that their breeding cats are registered as purebred Maine Coons, it does not specify with which organization (The International Cat Association (TICA), Cat Fancier's Association (CFA) or other), so make sure to ask whey you contact them.
---
6: Celtic Pride
Location: Berlin, Wisconsin
Breeder Name: Cindy Skipchak
Email: cskipchak2000@yahoo.com
Cattery Website: http://www.celticpridemainecoons.com/
The Celtic Pride website has limited information regarding their expertise and business practices, so we recommend getting in touch with Cindy personally to ask any questions you may have and find out if this is the cattery for you.
---
7: Dzcoonz
Location: Wisconsin
Breeder Name: Debra Zeller
Email: zeller@charter.net
Cattery Website: http://www.dzcoonz.com
Note: As of 2023, Dzcoonz is taking a break from breeding. Their website remains up, and has useful information so we are leaving this listing up for now.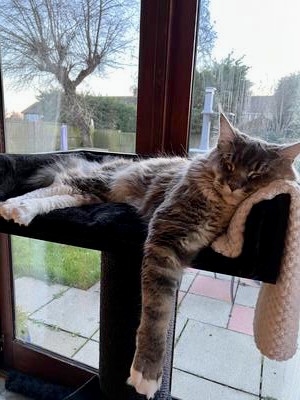 Frequently Asked Questions (FAQ's)
Regarding Maine Coon Kittens in Wisconsin:

Depending on factors such as pedigree, location and desirable physical characteristics or colors, you can expect to pay between $1,000 and 3,000 (and sometimes more).

Although ethical breeders are not "in it" for financial gain, they have costs related to breeding.

The most expensive kittens may come from breeders who spend money and time showing their cats, possibly importing them, and working diligently and passionately to be involved in the cat fancy and preservation breeding.

The kittens coming out of these catteries tend to be in the highest demand.
This question usually means "is it worth the high cost and effort involved?"

It is true that you will likely spend much time researching registered breeders, avoiding scams, join a waiting list for available Maine Coon kittens and ultimately pay a high price for your new bundle of fluffy joy.

But there's a reason they remain one of the most popular cat breeds in North America!

With their majestic appearance, variety of coat colors and sweet disposition, nearly every Coonie owner is eager to sing the praises of the breed and of their choice.
Other then brushing that glorious long coat regularly, this breed does not need special care.

They are known for being friendly and well behaved. Kittens will come home litter box trained, and respond well to training when it comes to where to scratch (and not scratch!)

Your Coonie will be an indoor only kitty and appreciate plenty of companionship.

They are known as "the dogs of the cat world" so if you are looking for an independent kitty who keeps a distance, this may not be the breed for you.
Many people think so! Our two Maine Coons were brother and sister from the same litter.

These cats are quite social and intelligent. They like companionship from people, from dogs, and from each other.

They don't love being alone all day, so it's a good idea if they have a feline friend during workdays. 
Part of a responsible breeding program includes genetic testing and/or health screening for conditions such as spinal muscular atrophy (SMA), hip dysplasia and more.

Make sure to ask any breeder you are interested in about their health screening practices. This is one way to weed out backyard breeders, who may inadvertently produce unhealthy kittens.

Animal husbandry is something that should be learned from a mentor, over time.

Every reputable cat breeder will be happy to talk to you about their practices. A long and healthy life for their felines is of paramount importance!
Disclaimer:

This free list of Maine Coon Breeders in Illinois is compiled in good faith. Each has been researched to the best of my ability.
It is here to offer a start in your search. It is still important that you verify the legitimacy, references, and business practices of your potential breeder. Best wishes on your journey to find your new best friend!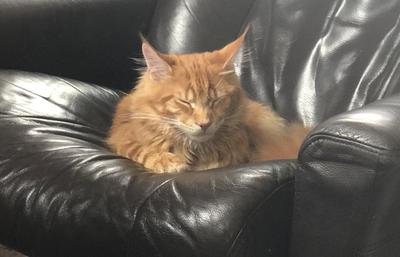 Top of Maine Coon Breeders in Wisconsin
Sep 24, 23 09:30 AM

New today:

Chubbs

is our newest addition to our Maybe Coonie Photo Album. What do you think? TJ shares, "Our male kitten, Biggerton Chubberton, or "Chubbs" for short, is a tuxedo kitten.. Chubbs is di…

Sep 20, 23 03:16 PM

Freshly updated: Our

Royal Canin cat food review

looks closely at their formula marketed toward Maine Coon owners. What makes it a breed-specific food? Here, we examine it's ingredients and what it of…

Sep 15, 23 06:35 PM

New today: Meet Leigh-Anne's fluffy girl,

Ruby!

She wonders if she has some Maine Coon in her.. ⬇️