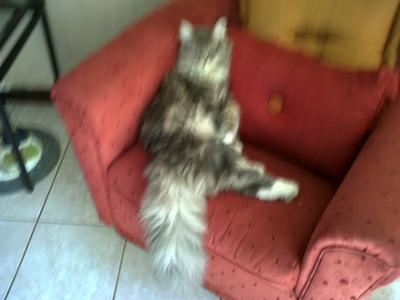 Diva Molly only sleeps on a chair or bed
Diva Molly only sleeps on a chair or a bed. Taking her afternoon snooze.
Diva Molly (SA) - Proof Maine Coons Love Water!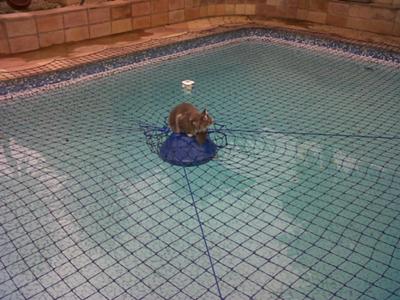 Molly in the Swimming Pool
As proof that Maine Coons love water, we had to enclose our swimming pool but Molly is determined to get to the water.
She walks across the net to sit on the floater in the middle of the pool.
No fear!!!
Comments:
Gillian, That is amazing! She looks like the "Queen Of The Water" out there! I can't believe she walks across that net :)
Thanks so much for sharing, I know everyone will love it!
~Carrie
If you have a Maine Coon, you know how unique and different they are. You know you have a special cat!
Our E-Guide, The Care and Keeping of Your Maine Coon Cat, is full of info custom tailored to Maine Coons. Feel free to take a look, and review the table of contents to see for yourself!